SESSION DATE:

On-demand
You want to create a marketing plan for your addiction treatment facility and drive new admissions. Where do you start? In this free, one-hour webinar, experts from Lead to Recovery share best practices for optimizing your digital marketing strategies to drive engagement, reach new patients, and make sure your brand stands out above the rest.
They'll cover helpful topics such as:
Connecting the dots between the full marketing mix
Getting starting with pay-per-click (PPC)
Campaign structure and optimization
Website and SEO tips and tricks
Email marketing
And more!
Duration: 1 hour
** The views and opinions expressed in this webinar represent the professional views and opinions of the presenters and do not necessarily represent the views and opinions of LegitScript LLC (LegitScript). 
---
Kevin Dockman
VP Business Development & Creative Director of Lead to Recovery
Kevin Dockman leverages his 12+ years of experience pushing the boundaries of digital design and storytelling to guide addiction service providers to captivate and convert their target audiences. Beginning his career as a graphic designer and quickly shifting into sales and strategy roles, his understanding of online consumer behavior and the fundamentals of what makes a successful customer journey are a noteworthy combination. At Lead to Recovery, Kevin not only oversees business development strategy for the agency, he also manages all things creative, including website design, landing page development, email marketing, graphic design, video production, and website care & support.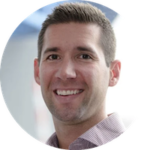 Matthew Travers
Co-Founder & Executive VP of Lead to Recovery
Matthew Travers is an addiction treatment and mental health marketing expert with 20 years of digital marketing experience. His extensive experience in this space has been instrumental in helping therapy centers around the world effectively utilize holistic digital marketing campaigns to generate leads.
Matthew uses a data-driven approach to optimize campaign performance and understands how important the user experience is to generate a steady stream of high-quality leads. His mission is to help reputable therapy centers grow their brand by utilizing the most effective digital marketing strategies that drive admissions.