News & Updates
The Latest on Internet Pharmacies, Supplements, Designer Drugs,
and Other High-Risk Merchants
Essential oils seem to be everywhere these days: cleaning products, cosmetics, and (you guessed it!) the alternative healthcare market. You may have encountered essential oil proponents the last time you had the sniffles or a stomachache.
Paid "consultants" (read: your next-door neighbor) market these products as treatments for everything from the mild (coughs and colds) to the severe (cancer and tuberculosis). Last week, the FDA sent a warning letter to dōTERRA International, drilling down on this company for problematic claims, such as:
"Melaleuca (also known as tea tree oil) has been clinically shown to inhibit the replication of the influenza virus. Some of melaleuca's primary uses include … athlete's foot … canker sores, chicken pox, cold sore, colds, flu, fungal infections, Herpes simplex, MRSA, shingles, warts and viral infections."

"Eucalyptus has demonstrated an ability to inhibit the Herpes simplex virus. Some of the primary uses for eucalyptus include Influenza, Measles, Neuralgia, Neuritis, Pneumonia, respiratory viruses rhinitis, shingles, sinusitis and tuberculosis."

"On Guard is a blend of dōTERRA oils and it has been lab tested to decrease symptoms of the flu. Some of the primary uses of On Guard include antiviral, cold sores, colds, flu … infection, lupus, MRSA, pneumonia … and warts."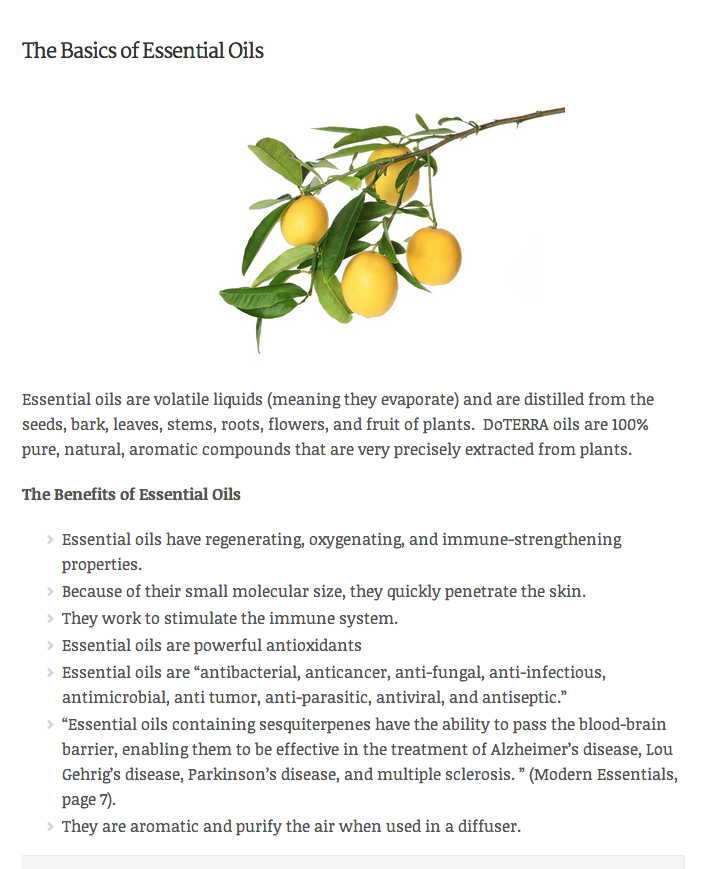 Yikes! LegitScript loves the smell of a good essential oil as much as the next company, but we have no tolerance for essential oil companies that claim their products can treat, mitigate, prevent, or cure diseases.*
Why? Because these claims are unlawful and dangerous. According to the FDA, "a fragrance marketed with certain 'aromatherapy' claims, such as assertions that the scent will help the consumer sleep or quit smoking, meets the definition of a drug because of its intended use. Similarly, a massage oil that is simply intended to lubricate the skin and impart fragrance is a cosmetic, but if the product is intended for a therapeutic use, such as relieving muscle pain, it's a drug." These types of claims are also dangerous: consumers may postpone seeking proper medical attention because they have been hoodwinked by "consultants" making these unsubstantiated and fraudulent claims.
LegitScript's Problematic Healthcare Products Program
LegitScript tracks warnings from more than 60 government agencies worldwide to identify problematic dietary supplements and other healthcare products. We classify these products as either "Red" or "Yellow" Flag.

A "Red Flag" product meets one or more of the following criteria: (1) it is inherently unsafe; (2) it is tainted with toxins or active pharmaceutical ingredients; (3) it is marketed or used for psychoactive purposes; or (4) the product has a name that implies it has the efficacy of an approved drug, or the product's name itself is a disease claim. Red Flag products should not be advertised or sold.
A "Yellow Flag" product is not (to the best of our knowledge) intrinsically dangerous, but is being marketed with problematic claims. If you are a dietary supplement or a cosmetic but you claim to treat a disease, we flag you. We "Yellow Flag" you. Websites that sell Yellow Flag products can be remedied — just remove the problematic claims!
Many of the world's biggest Internet search platforms and social media outlets rely on LegitScript's program for monitoring and classifying dietary supplements, designer drugs, and similar products. If you have any questions, contact our products team.
* We also hate patchouli.