News & Updates
The Latest on Internet Pharmacies, Supplements, Designer Drugs,
and Other High-Risk Merchants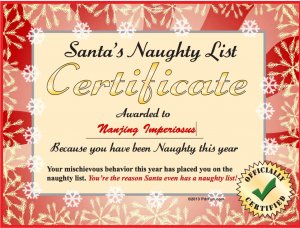 I was interested to see that earlier today, the White House Trade Representative released its "Notorious Markets" report, which calls out online and physical marketplaces that facilitate widespread counterfeiting or other intellectual property violations. Although the report isn't intended to highlight other sorts of criminal activity, fake drug sales or pharmacy operations are both an intellectual property and public health violation, so being listed in USTR's annual naughty list for rogue online pharmacy activity functionally highlights criminal activity as well.
Since 2014, USTR has made a habit of calling out one problematic registrar based on LegitScript's data. In 2014, they called out Tucows of Canada and in 2015, Rebel (Momentous) also of Canada. (Side note: I'm really appreciative of the collaborative approach Tucows has taken since then, wiping out most of their rogue internet pharmacy domain names.) Rebel is still a vexing problem. But this year, Nanjing Imperiosus, aka domainerschoice.com, of China (but run by a German national, Stephan Hansmann) is the #1 naughty registrar. As I outlined in my Senate testimony, Mr. Hansmann simultaneously operates the rogue internet pharmacies and runs the registrar that sponsors their domain names. Looking at it another way, it made the rogue internet pharmacy network's domain names bulletproof, because the registrar exists in part for the purpose of shielding its own ongoing criminality.
It's an interesting progression in that both in 2015 and 2016, I testified before the US House and Senate respectively, highlighting Rebel in the first case and Nanjing Imperiosus (among others) in the second as problematic registrars. In each case, USTR followed suit a few months later, calling out the same registrar based on our data.
In the meantime, ICANN has also taken action against Nanjing Imperiosus, suspending the registrar's ability to register domain names until things are cleaned up. If they aren't, the registrar's accreditation will likely be suspended.