Register for the webinar and be the first to get important details about the new certification program for CBD products and merchant websites.
Wednesday, July 10, 1 p.m. Eastern / 10 a.m. Pacific
The CBD industry can feel like the Wild West. With new, unknown players entering the market seemingly every day, offering products that are often untested, how will consumers and payment processing companies know who they can trust?
LegitScript's CBD Certification is an important new service for CBD manufacturers and merchants to show the highest level of quality and credibility when it comes to product standards and business operations.
In this exclusive webinar, LegitScript experts will share the need-to-know details about the new CBD certification program and answer your questions on how to get certified. Learn what you need to know so that your products can be among the first to be certified.
Gerard Olson
Policy Expert
Associate Product Counsel, LegitScript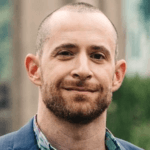 David Khalaf
Moderator
Communications Specialist, LegitScript
LegitScript is the leading third-party certification expert in complex healthcare sectors, including pharmacy, telemedicine, and addiction treatment industries. Our longstanding partners include Google, Microsoft (Bing), Amazon, Facebook, and Visa. LegitScript's Addiction Treatment Certification is the only program recognized by Google, Bing, and Facebook for advertisers of addiction treatment services. LegitScript's Healthcare Merchant Certification is also recognized on these platforms and by Visa and Mastercard for all pharmacy and telemedicine providers processing card-not-present transactions.