Onboarding merchants in industries such as pharmaceuticals, addiction treatment, supplements, and CBD exposes acquirers to risks including fines, reputational damage, and even public safety issues.
To help you quickly assess the legitimacy of high-risk merchants — LegitScript is offering merchant acquirers the opportunity to quickly check up to five high-risk merchants per day against our expansive data set of merchant websites — for free.
Check Merchant Website Legitimacy
What you will get
By using our free website legitimacy checker, you will get a free report that includes the merchant website status as it exists in LegitScript's database.
You will see if the merchant is:
Certified by LegitScript for meeting our standards of legality, safety, and transparency with regards to selling:

Pharmaceuticals

Addiction treatment services

Supplements

CBD

An unapproved internet pharmacy by our certification standards

A rogue internet pharmacy — the organization reasonably appears to be intentionally or knowingly violating applicable laws
Empowered by this data, you will be able to more confidently assess the risk of onboarding a particular merchant.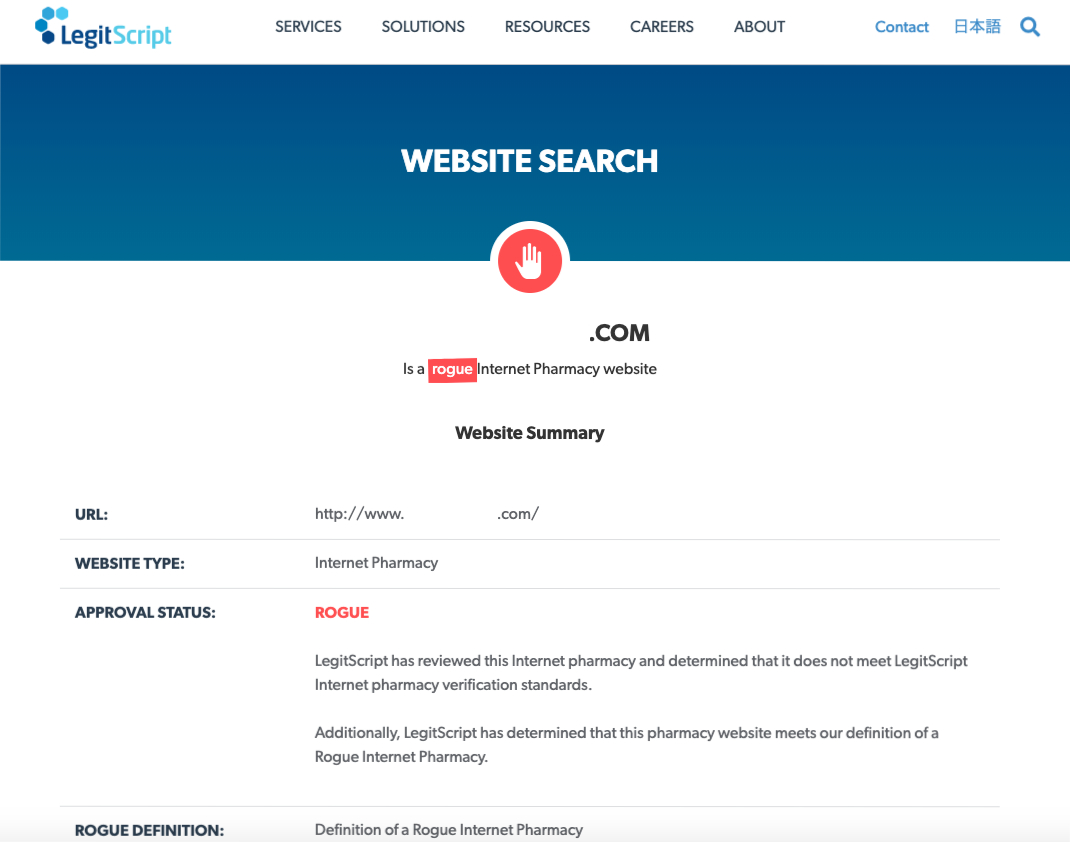 LegitScript's Data
LegitScript collects information from regulatory agencies worldwide and identifies new products and websites on a daily basis via ongoing monitoring of some of the largest merchant and internet platform networks in the world. The result? A massive database of hundreds of thousands of websites and products, trusted by some of the largest organizations in the world.
LegitScript data is trusted by:




Merchant Monitoring Services
For merchant acquirers looking to onboard and monitor merchants at scale, LegitScript offers merchant monitoring services that combines big data and a team of human experts to enable you to confidently assess merchant risk and take action before it result in fines. 
As part of our merchant monitoring services, you will also get unlimited searches in our database of merchant websites and healthcare products.