Webinar Date:
Thursday, October 8th at 10 AM PT / 1 PM ET
Duration: 30 minutes
You want to manage risk and avoid losses, fines, or regulatory scrutiny for your merchant portfolio. And you want to do it in a way that is time-efficient. We want to show you how you can do that in 2021.

That is why we've set aside 30 minutes with LegitScript experts to show you a better way to do merchant monitoring. A way that saves you hours of going through irrelevant false positives. And a way that highlights the activities that you truly care about in your merchant portfolio.

Sign up for this live demo webinar and learn:
How you can receive merchant monitoring data that has effectively zero false positives




How to get highly accurate and actionable reports that highlight the merchants on which you need to take action

How the combination of automation and human review helps you combat problems like transaction laundering and deceptive marketing far better than legacy solutions
Can't join us live? Register anyway and we'll send you the recording later.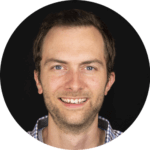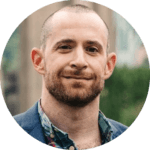 Martin Hoogendijk
Technical Sales Manager
David Khalaf
Communications and PR Manager