News & Updates
The Latest on Internet Pharmacies, Supplements, Designer Drugs,
and Other High-Risk Merchants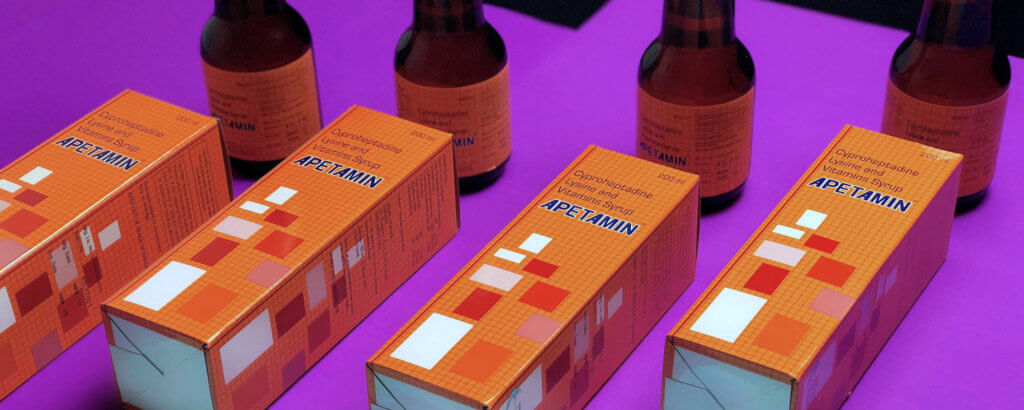 A search of "Apetamin" online yields pages of results of websites selling brown bottles with bright orange labels. Many search results include social media accounts showing full-body selfies of women who attribute their curves to this "weight gain syrup." But Apetamin is not a harmless vitamin supplement as payment facilitators might think — it's a drug that has not been approved for use in many countries, and its sale in the US can lead to BRAM and GBPP fines.
Apetamin may not look like a medicinal product, especially because it is often featured on social media and wellness blogs alongside cosmetic tutorials and fitness tips. Consumers could easily confuse it for a vitamin or other dietary supplement. See, for example, this Instagram feed marketing the product: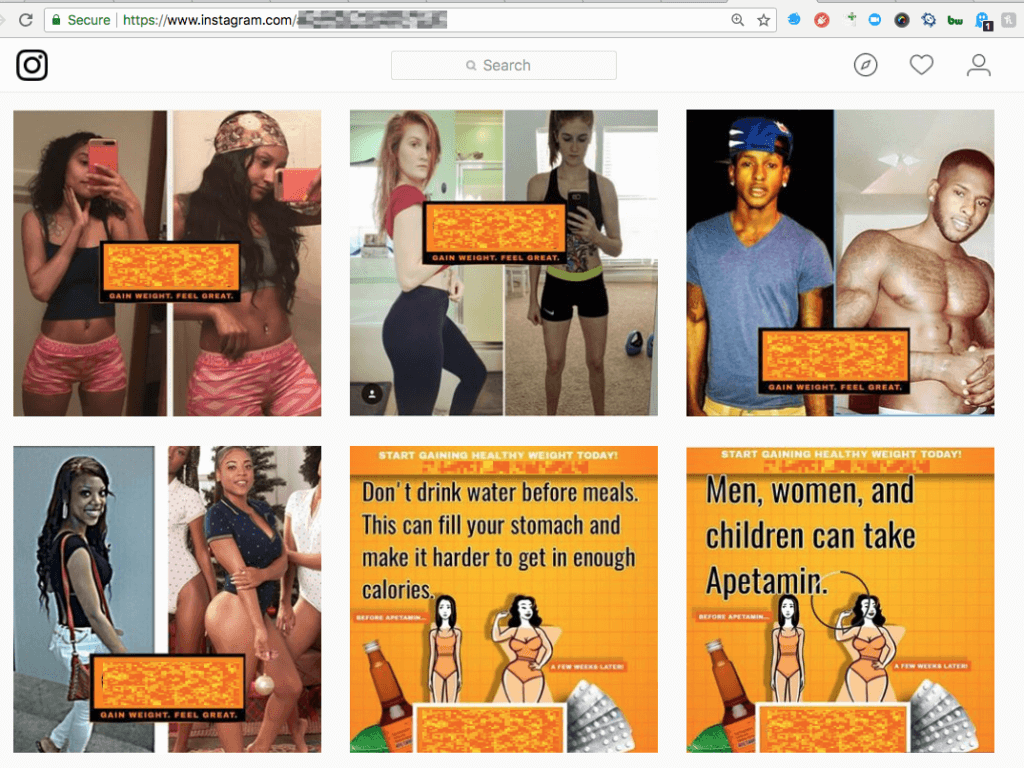 However, Apetamin has not been approved by the FDA as a drug, and it contains cyproheptadine, an active pharmaceutical ingredient available only in prescription drugs in the US. (Apetamin is also not approved in Canada or the UK.) Cyproheptadine is an antihistamine used to relieve allergy symptoms such as watery eyes, runny nose, itching eyes/nose, sneezing, hives, and itching. A side effect of the drug is increased appetite and, as a result, it has also been used in the treatment of anorexia, cachexia, and severe malnutrition.
This side effect has prompted many otherwise healthy people, mostly women, to misuse Apetamin for cosmetic purposes — for targeted weight gain. This trend is not only in the US. A 2016 study published by the National Institutes of Health looked at the misuse of cyproheptadine in populations in sub-Saharan Africa. Of about 500 participants surveyed in the Democratic Republic of Congo, 73 percent had used cyproheptadine and were at a significantly higher risk for obesity as a result.
In the US, Apetamin is frequently marketed as part of a fitness and wellness regimen, sold as either a syrup or as pills. See, for example, the exercise-oriented photos on this website marketing a "Slim Thick Plan":

In the course of our monitoring, LegitScript has seen a massive uptick in Apetamin merchants in the last quarter. Furthermore, we have observed a market trend in merchants who attempt to obfuscate the nature of their transactions by advertising Apetamin on websites other than the one provided on the merchant application — primarily on social media platforms.
What should you watch out for? Merchants who are trying to hide Apetamin sales often leave clues that internet platforms, payment facilitators, and consumers should be aware of. Signs that a merchant may be surreptitiously offering Apetamin include:
vitamin syrups that promise rapid weight gain;

website titles or tags that use the term "slimthick" (a reference to targeted weight gain) or variations of the term; and

domain or merchant names using the words  "apeta," "cypro," or "cipro," or variations of these words.
Apetamin is the trend today, but what will it be tomorrow? The internet landscape is constantly changing, and new products come to market faster than most companies can keep track of. Internet platforms and payment processors can rely on the data services of LegitScript to stay ahead of trends in pharmaceutical misuse in order to self-monitor their platforms or portfolios.
LegitScript maintains the world's largest database of dietary supplements, designer drugs, pharmaceuticals, and other healthcare products. With LegitScript Data Services, you get up-to-date information and international coverage with no daily search limits. Our data is trusted by major credit card companies and internet platforms, including Visa, Google, and Bing. It's the best way to reduce risk, self-monitor, and keep customers safe. Learn more about LegitScript Data Services.