News & Updates
The Latest on Internet Pharmacies, Supplements, Designer Drugs,
and Other High-Risk Merchants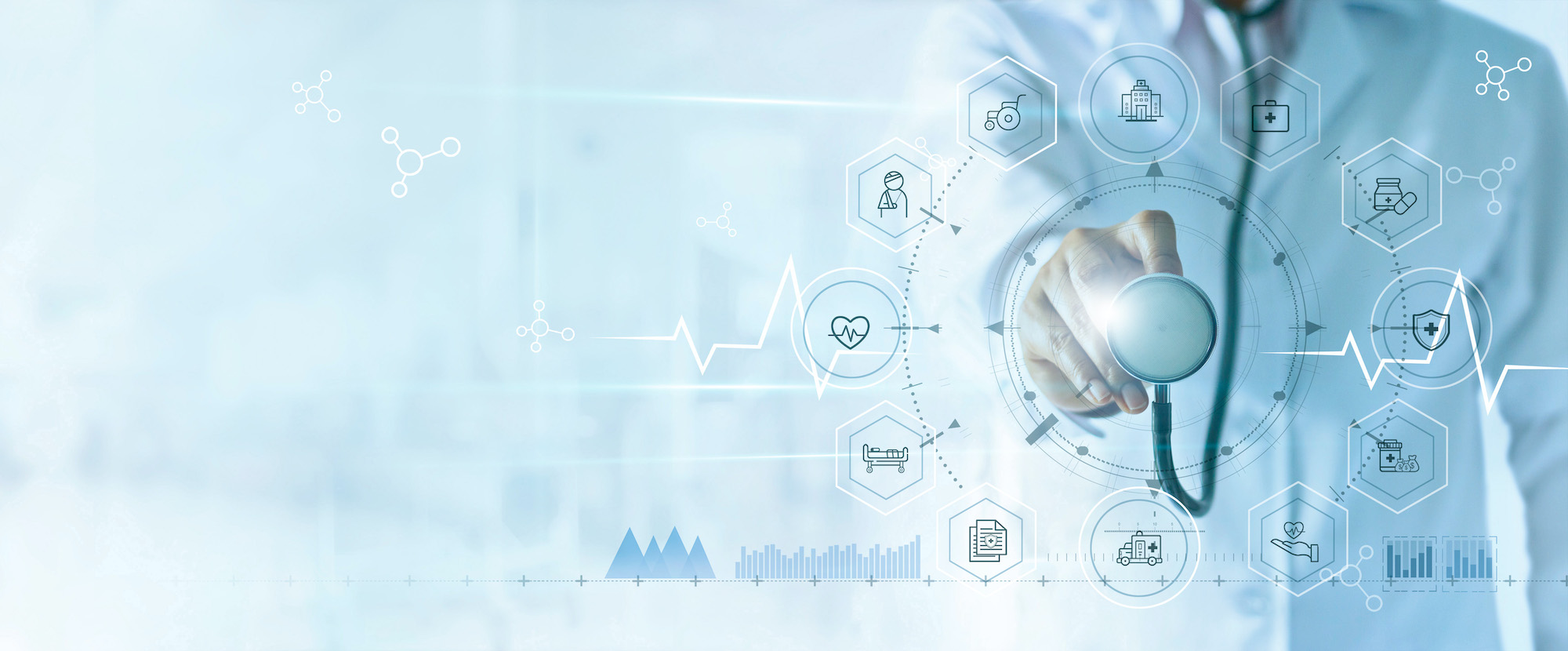 Behavioral healthcare is a wide-reaching discipline that addresses the emotions, behaviors, and biology relating to a person's mental well-being. At its core, behavioral healthcare looks at how behaviors impact a person's health, including but not limited to issues such as mental health and substance use. As more people turn to behavioral healthcare for both preventative and recovery support, these companies are looking for expert business solutions to help them manage operations in a growing and complex industry.
Infinity Behavioral Health Services is a leading revenue cycle management company providing solutions to the behavioral healthcare industry. The company's mission is to help customers provide effective care by maximizing revenue through the use of innovative solutions and superior customer service.
In the following Q&A, Frank Brady, Vice President of Sales and Service, discusses the value Infinity provides to its behavioral healthcare customers.
Tell us a bit about Infinity and what services it provides.
Infinity Behavioral Health Services was founded in 2011 as a customer-centric, patient-focused, revenue cycle management company exclusively servicing the behavioral healthcare industry. Since that time, we have grown to more than 200 employees with offices on both coasts and clients in over 20 states, while maintaining customer service and the patient's needs as our primary objectives. We strive to remain the leading revenue cycle management company in the industry by helping our partners enhance their quality of service, while increasing revenue and maintaining compliance with industry and managed care standards. As a clinician-owned and clinician-operated business, our core management team shares many years of experience in direct patient care and various forms of public service. Infinity provides verification of benefits (VOB), utilization management, claim submission, denial management/appeals, A/R follow-up, low-pay recovery, SIU/audit defense, credentialing and various consultation services.
Why target the behavioral healthcare industry? What need did you see there?
Prior to incorporating in 2011, most of our core team worked in addiction and mental health treatment facilities where each of us shared some degree of responsibility for the revenue cycle management operations. For some of us, our previous roles were limited to highly specialized areas such as clinical services, billing, utilization management, or various aspects of the intake process, but most of us either held executive positions and/or were involved in all aspects of the day-to-day facility operations – including revenue cycle management. One thing we all had in common was the shared observation that our respective employers were struggling to manage the revenue cycle efficiently and that growth opportunities continued to pass them by. Our success in behavioral healthcare is largely attributed to our familiarity with the environment our clients operate in and the pressures they are up against. Simply put, behavioral healthcare is what we know best and it is the community we are committed to. Providers have many competing priorities on a day-to-day basis where saving lives is the number one objective, and we appreciate that on a very deep level. It has always been our philosophy that our work enables our clients to focus their efforts on quality care and patient outcomes by allowing us to fight the less important, but more tedious and cumbersome battles for them, and by arming them with the information and tools needed to make better business decisions.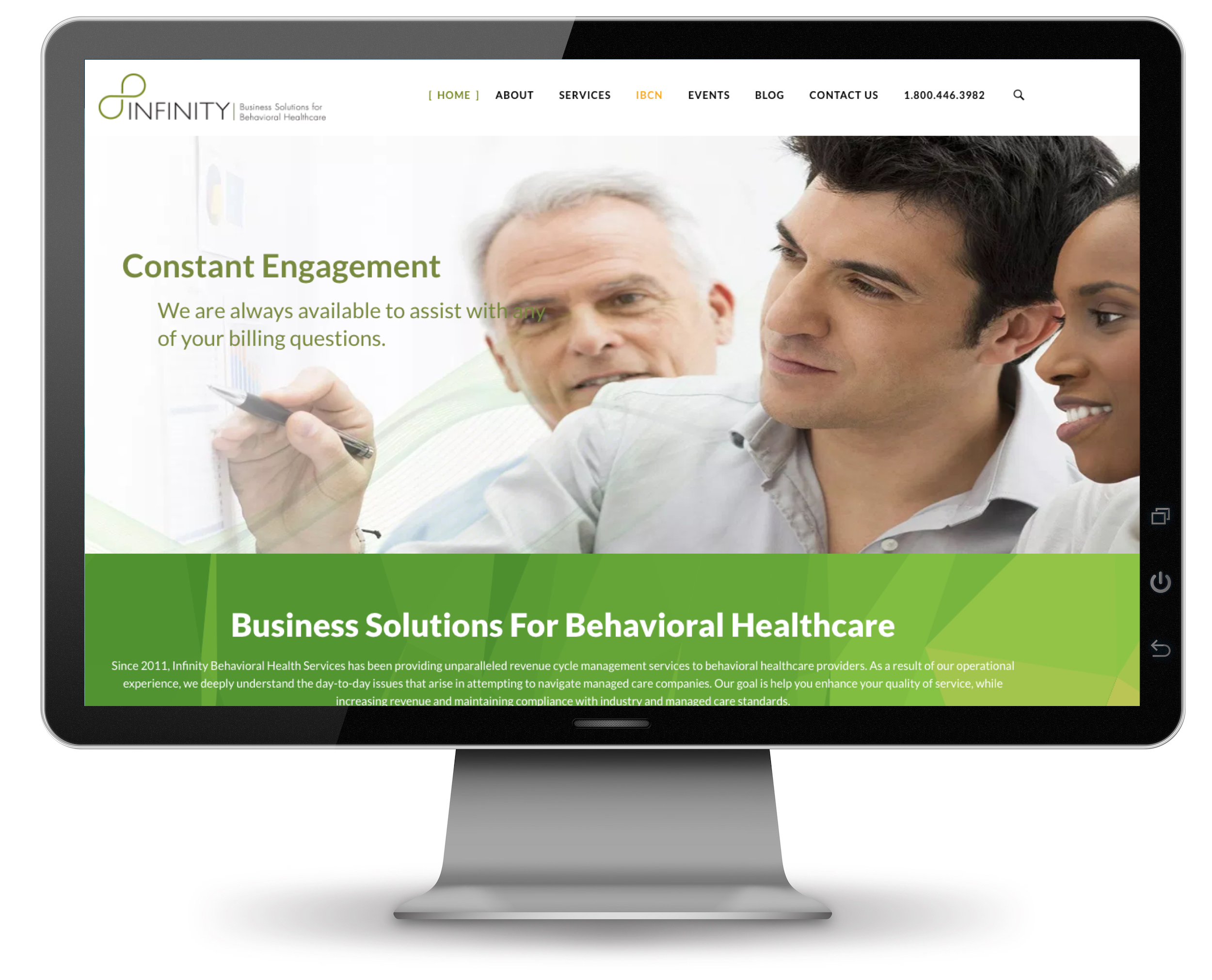 How do you help improve the billing and claims process for behavioral healthcare companies?
Much of the value we add comes in the form of ongoing consultation to our clients. Because our success is contingent on the success of our clients, we have no choice but to encourage sustainable practices that will reduce denials and drive revenue. Since inception, our staff has been trained to identify concerning patterns and deliver feedback to our clients in a proactive fashion. Dealing in very large volumes of claims (approximately $1 billion in behavioral claims per year) has helped us to develop the analytical tools necessary to enhance performance in all aspects of the revenue cycle. Additionally, Infinity monitors a number of KPIs internally among our core management team to identify any quality improvement opportunities for each of our service offerings.
Our VOB service is simple, HIPAA compliant, and the fastest in the industry. Our utilization management department is staffed with seasoned professionals who have established relationships with managed care companies, and who advocate tenaciously for the providers we service. Our billing and accounts receivable teams use proprietary processes to streamline workflow, minimize errors, and secure the highest reimbursement in the shortest timeframe possible. Infinity's clinical professionals and in-house legal counsel frequently collaborate on appealing adverse benefit determinations, regulatory compliance and other high-level consulting projects for our partners. We also pride ourselves on being able to leverage our technology and data to provide our clients with best in class consulting services that can help analyze current market trends, identify areas for expansion or growth, and streamline processes to make our clients more efficient. Our proactive approach to account management and customer service limits risk exposure and creates a layer of protection between the provider and the payer.
What is utilization management, and how can it help companies improve their care?
Utilization management, more commonly referred to as "utilization review" or "UR,"  is the process used to establish medical necessity of treatment services. The shape of this process has evolved quite a bit over the last few years, but anyone who has been in this business long enough understands its importance and the need to stay current on payer guidelines and trends. For commercial payers, the Utilization Management Department are the gatekeepers, reviewing clinical information on a regular basis to determine which patients meet criteria for specific levels of care. There are a number of factors that contribute to increased realization (dollars paid/dollars billed), but somehow, the impact of efficient UR and proper benefit verification are so frequently overlooked by providers. Securing a strong VOB (no matter how many calls it takes) and maximizing length of stay at the appropriate level(s) of care in UR are truly the foundation for every claim that is billed to a third-party payer. Not only is the utilization management process critical to reducing claim denial rates, but this is arguably the most impactful area of the entire revenue cycle as it is the only venue that allows for any level of influence or advocacy on the provider's behalf throughout the patient's entire treatment stay. Efficient UR entails much more than just getting days authorized, and our knowledge and skill in this area are often where we add the most value.
Our UR team manages thousands of cases every month, and our reach includes hundreds of providers in more than 20 states, which is more visibility into payer guidelines and trends than any other behavioral healthcare organization. Additionally, we have developed a series of thorough and redundant systems to ensure that all clinical information is delivered in a timely fashion, no scheduled reviews are missed, and that all appeal options are exercised when an agreement cannot be reached on appropriate level of care. In our experience, many providers struggle with these administrative aspects of the job just as much as they struggle with understanding payers' guidelines and expectations, if not more. Because many providers lack the bandwidth and/or understanding of appeals in UR, many do not even entertain these options, while our team consistently overturns 40% of denials by doing so. Through several case studies, we have found that our UR team is consistently securing authorization for 20% more treatment days than the average provider's in-house UR team. Our knowledge base coupled with our ability to manage this process effectively keeps patients in treatment longer and gives our clients a fighting chance to get paid properly for the hard work they do.
What issues do your consulting services typically address?
Much of the consulting we do is baked in to our standard workflow. In most of our relationships, with very few exceptions, we are only compensated on a contingency basis in the event that our clients are reimbursed by third-party payers, which leaves us no choice but to collaborate and make sure things are done right. Because we are so entrenched in the day-to-day operations of our clients, we have a lot of visibility into their businesses, which makes it easy for us to highlight growth opportunities. For example, missing information on VOBs, late notification or insufficient clinical documentation to support UR, late delivery or partial/incomplete information for claim submission are all common obstacles we are up against. Many of our clients struggle to give these issues the weight they deserve, and understandably so considering their day-to-day lives as helpers, but these are the opportunities for us to add value in our business relationships. By constantly reinforcing best practices and by going to any lengths necessary to get the job done right, we can help our clients to improve their outputs and maximize their potential. Although this type of consultative involvement is guaranteed to all of our clients, Infinity also provides a number of more specialized consulting services as well.
Because we have clients in virtually every region of the country, our data has been instrumental in helping our clients decide where to go next. As payer compression intensifies in a particular region, especially for providers who are out-of-network, we have been able to leverage our technology and data to help our clients pivot, either by contracting facilities for more predictable income or by opening/expanding programs in other states where the landscape is more favorable.
Infinity has also participated in a wide range of mergers and acquisitions on behalf of our clients. Our experience in private equity and lender transactions has been a great value add for both buyers and sellers in our space.
Throughout the years that we have been in business, every major payer has had their time to shine in terms of audits and special investigations. In an effort to help our clients develop a better understanding of the issues that trigger these events, and to facilitate timely, cost-effective resolution, Infinity also provides an extensive range of legal/clinical consulting services. Often times, a Special Investigation Unit (SIU) will flag a provider for concerning patterns, whether it be based on a coding issue, frequency of service, or, most commonly, a clinical documentation issue. Infinity has a dedicated team to resolve these issues, which typically require frequent interaction between Infinity's General Counsel and the legal departments of major payers — relationships that have been nourished through years of settling these issues and helping to bridge the gap between providers and payers. Our ability to reconcile our clients' issues with payer guidelines, and our relationships with payers have allowed us to resolve these issues in an efficient manner that benefits all parties involved.
About Frank Brady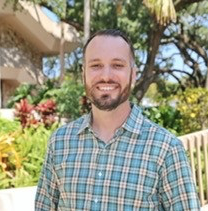 Like many of his colleagues, Frank Brady started his career in behavioral health in direct patient care working with patients suffering from substance use disorders and co-occurring mental health disorders. Following Infinity's inception in 2011, Frank's transition to revenue cycle management began in utilization review. Since then, he has held a series of senior level management positions, and has played an integral role in Infinity's success and continued development. In 2013, Frank helped Infinity to expand its footprint by relocating to Southern California where he established and developed a satellite office to service West Coast providers. Frank returned to Infinity's corporate headquarters in Southern Florida toward the end of 2017, where he assumed his current role as Vice President of Sales and Service. Frank has extensive firsthand experience working with third-party payers and behavioral healthcare providers all over the United States.