These educational resources are intended to help CBD manufacturers and merchants in the United States understand the complex and ever-changing rules and regulations around CBD.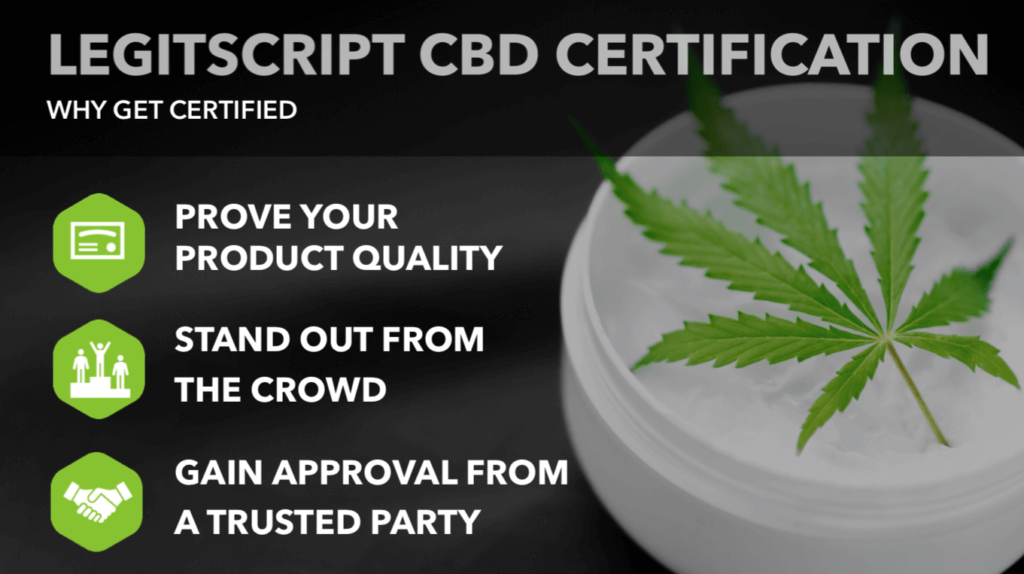 CBD Certification Webinar
Get need-to-know details about LegitScript's certification program for CBD products and websites. This webinar answers common questions on how to get certified, and provides important details for merchants, manufacturers, and the payments companies that onboard them.
Online CBD Industry Report
In this landmark study, LegitScript reviewed hundreds of CBD websites for regulatory compliance, tested dozens of products for potency and safety, and investigated financial activity behind the transactions. This 40-page report uncovers alarming challenges for the CBD industry, including noncompliance, potency amounts, and high-risk financial activity happening behind-the-scenes.
CBD, Hemp, and the 2018 Farm Bill Report
A new law permitting the sale of hemp-derived CBD is a monumental shift in the US, and it promises big opportunities for CBD producers, merchants, and retailers. However, the CBD industry still has major hurdles to overcome. This report explains what the new farm bill says about CBD, and how FDA regulations and state laws may complicate its sale.
US State CBD Laws Guide
There has been considerable confusion about the status of hemp-derived CBD, and an inaccurate belief that these products are legal in all 50 states. These misunderstandings have only multiplied since the passage of the 2018 Farm Bill. Learn more about several state-specific approaches to CBD to help pinpoint some of the more unique and stringent state requirements.