As e-commerce platforms become increasingly integrated with payment processing, it's more important for these companies to be aware of illicit activity related to online sales. From online fraud and scams to problematic products and services, your company needs to be able to assess threats and quickly identify violative content so you can take action before it damages your reputation, draws regulatory scrutiny, or threatens public safety.
LegitScript, a partner of Shopify, Amazon, and Google, provides in-depth content developed by our experts for companies like e-commerce platforms that are integrating into online payments. These resources are intended to provide you with a foundational background regarding key high-risk topics. Interested in learning more?
Sign up for the LegitNews Newsletter to receive all the latest content related to risk and compliance in the world of internet platforms and payment ecosystems.
Cybercrime Related to COVID-19
Crises breed opportunists, and in the midst of the COVID-19 outbreak, cybercrime related to the disease is extremely dynamic and growing. LegitScript has been aggressively monitoring e-commerce for everything from bogus cures and counterfeit test kits to donation scams and overpriced coronavirus-related products.
In our monitoring experience, companies in the e-commerce space are especially vulnerable right now to opportunists preying on consumers with fake cures, unapproved treatments, and other unconventional products and services to prevent or treat the novel coronavirus. Frequently we see business owners making unsupported claims on their webpages, which can be detrimental to public health if consumers falsely believe they are able to prevent or cure the disease. Unsupported claims have been the subject of numerous warning letters by the FDA and FTC since the outbreak took hold in the US. This also poses grave reputational risk to e-commerce platforms that host them as the media focuses on these snake oil salesmen.
Want to learn more? Click the button to download our full report on the COVID-19 crisis.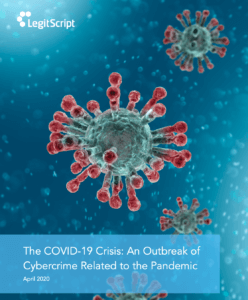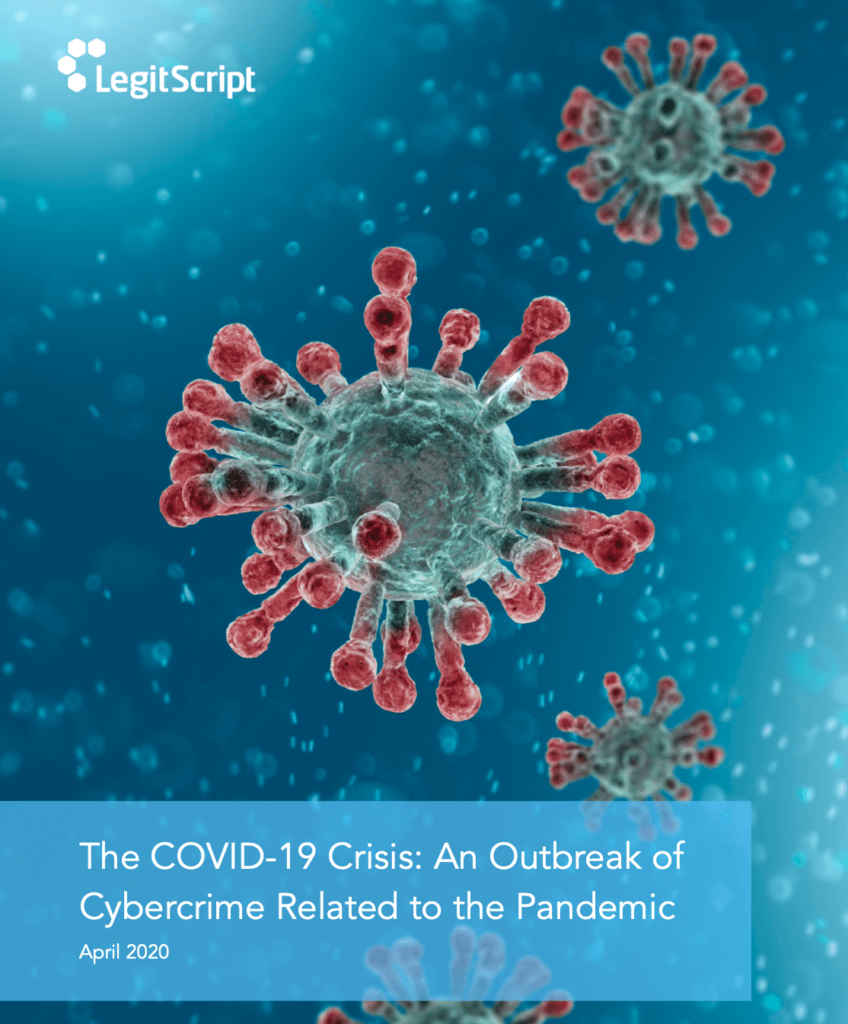 IP Infringement and Organized Crime
The total estimated value of counterfeit and pirated goods, including digital piracy, is projected to reach as much as $2.81 trillion by 2022. Because products being sold online often aren't obviously violative, e-commerce platforms provide cybercriminals key opportunities to drive sales. In fact, these criminals often steal images and language from a brand owner's website to make their listings look official. Consumers may only realize they've been tricked when they receive a substandard product in the mail.
Intellectual property infringement can put consumer safety at risk and facilitate more serious forms of wrongdoing, which is why it is a threat and liability to e-commerce platforms. Although some may consider counterfeits and fakes to be a harmless crime, LegitScript has linked IP infringement to organized criminal networks engaged in other serious crimes such as money laundering, human trafficking, and labor exploitation.
Want to learn about the types of red flags you should watch out for? Click the button to download our guide on IP infringement and organized crime.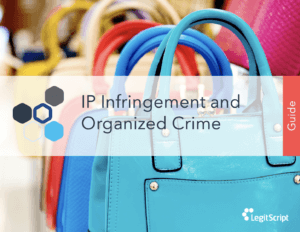 Dietary Supplements Essentials
Since Congress passed the Dietary Supplement Health and Education Act (DSHEA) in 1994, the relatively small market has mushroomed into a $40 billion industry comprising 80,000 products or more. And it's going to keep growing. As this industry becomes increasingly complex, it's especially important that e-commerce platforms that host supplement merchants are well educated on the types of products they are permitted to sell and the types of marketing they are allowed to use.
The marketing of dietary supplements is an important, but often complex, topic involving strict guidelines — particularly when it comes to what claims supplement merchants can and cannot make. For example, under what circumstances can someone say that their supplements can cure, mitigate, prevent, or treat a disease? Can someone market a supplement as "legal steroids" or "herbal viagra"? The FTC and FDA regularly crack down on supplement sellers making impermissible health claims, including content they post on social media. This kind of regulatory scrutiny can harm an e-commerce platforms's reputation, result in card brand fines, and threaten consumer safety.
Want to improve your understanding of supplements and the types of claims that can violate federal policies? Click the button to read our full Dietary Supplement FAQ.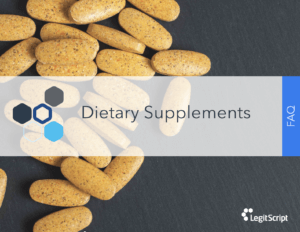 Drop-shipping FAQ
Drop-shipping may not be a practice familiar to many consumers, but this business model is becoming increasingly popular through e-commerce platforms because it allows a person to quickly and cheaply launch a business. There are risks involved with drop-shipping, which is why some e-commerce platforms discourage these merchants. One risk is that drop-shippers never own or control their inventory. This makes problems with fulfillment and shipping far more common than traditional retailers. Chargebacks are more common and complex because, with more people involved in the sale of an item, it is sometimes difficult to determine who is responsible if something goes wrong. This can lead to negative reviews of the merchant and ultimately damage the reputation of the e-commerce platforms for failing to protect consumers.
Furthermore, drop-shipping websites are sometimes used to mask illegal activity through transaction laundering. Criminals will set up drop-shipping websites, seeming to sell innocuous products but actually processing transactions for products such as illicit pharmaceuticals or psychoactive products. This is among one of the greatest threats to card-not-present payment ecosystems, and is the reason why it can lead to regulatory scrutiny and expensive card brand fines.
Want to learn what red flags to watch out for? Click the button to read our full Drop-shipping FAQ.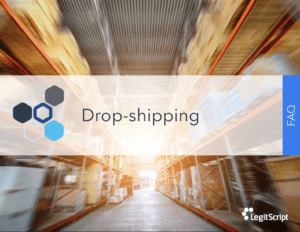 An Explanation of BRAM and GBPP
Mastercard's Business Risk Assessment and Mitigation (BRAM) Program and Visa's Global Brand Protection Program (GBPP) are designed to protect card brands and consumers from illegal and/or brand-damaging activity. These programs impose fines on acquiring banks and e-commerce platforms for any detected processing of fraud, illegal activity, or activity that may pose regulatory or reputational risk. Examples of such damaging activity include the illegal sale of prescription drugs or counterfeit merchandise, illegal or miscoded gambling, and child exploitation or banned pornography.
E-commerce platforms must ensure that their merchants are not processing illegal or brand-damaging transactions. Failure to do so can result in fines as high as six figures per transaction.
Want to learn more about how BRAM and GBPP guidelines work, and how to adhere to them? Click the button to download our flyer on BRAM/GBPP basics.