Healthcare Merchant Certification isn't just for pharmacies. It includes telemedicine and telehealth providers, and it's mandatory for some major credit card networks and online advertising platforms.
Without certification from a recognized entity such as LegitScript, many banks, advertising programs, social media platforms, and e-commerce websites will terminate your account.
LegitScript Certification helps ensure that as a telemedicine/telehealth provider, you can fully participate in online advertising, e-commerce, and payment processing programs. Some credit card networks, such as Visa and Mastercard, make certification mandatory for telemedicine and telehealth providers, with LegitScript being one of only two recognized certifiers.
Adhere to Credit Card Requirements
Visa and Mastercard recognize LegitScript's certification program as one of only two programs that meet their policy requirements for telemedicine certification and monitoring.
Improve your Regulatory Compliance
Operate under applicable laws and regulations. LegitScript's expertise helps applicants identify and correct inadvertent errors in compliance with applicable telemedicine and telehealth regulations
Participate in Online Advertising
Promote your business online. LegitScript Certification is recognized by major internet platforms, including Google, Microsoft-Bing, Facebook, and TikTok.
Be Trusted by Patients
Let your patients know that you operate safely and legally. Our healthcare product and website verification tool is used by patients around the world to determine who they can trust.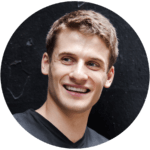 Roman Health Testimonial
"There is no doubt in my mind that LegitScript is a symbol of trust and a sign of credibility for every single potential member who visits our site." Learn from Roman Health's co-founder, Zachariah Reitano, why his telemedicine business got LegitScript-certified and why he recommends it.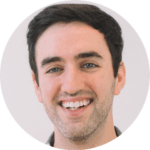 Thirty Madison Testimonial
"If your goal is to deliver incredible care experiences and you want potential customers to know that you take their needs seriously, LegitScript certification is simply the best way to do that." Learn from Thirty Madison's co-founder, Steven Gutentag, why he has gotten all of his businesses LegitScript-certified.
LegitScript Certification ensures that telemedicine and telehealth services are in compliance with all applicable laws and regulations. Many of the world's leading companies require or recognize LegitScript Certification.
If you are an advertiser or a merchant, what do you need to know?
You can apply for LegitScript Certification here.
Applications are processed in the order they are received. An expedited processing service is an option for applicants wanting to expedite the start of their application review.
Once you are certified, you'll be searchable on our website as legitimate.
You can also display the LegitScript Seal of Approval!
You can't just get certified and then drop out of the program: ongoing monitoring is required.
You have to comply with the laws 1) where you ship or operate from, and 2) anywhere you offer to ship to. (Hint: if you don't comply with the laws everywhere you offer to ship to, remove those countries from the drop-down menu you provide to customers.)
If you operate a website, you can't use an anonymous domain name registration.
For more information, please refer to our Certification Standards, Healthcare Merchant Certification Terms and
Conditions, and our Merchant and Website Classification Guide.
Certification for telemedicine and telehealth providers is priced under Healthcare Merchant Certification, Category C.
| One-Time Application Fee Per Website* | Annual Fee Per Website** |
| --- | --- |
| $975 USD | $1,995 USD |
LegitScript offers an expedited processing service for applicants wanting to expedite the start of their application review. For further information and pricing, create an account or sign in.
* The application fee is nonrefundable.
** Annual monitoring fees will be applicable upon certification.