News & Updates
The Latest on Internet Pharmacies, Supplements, Designer Drugs,
and Other High-Risk Merchants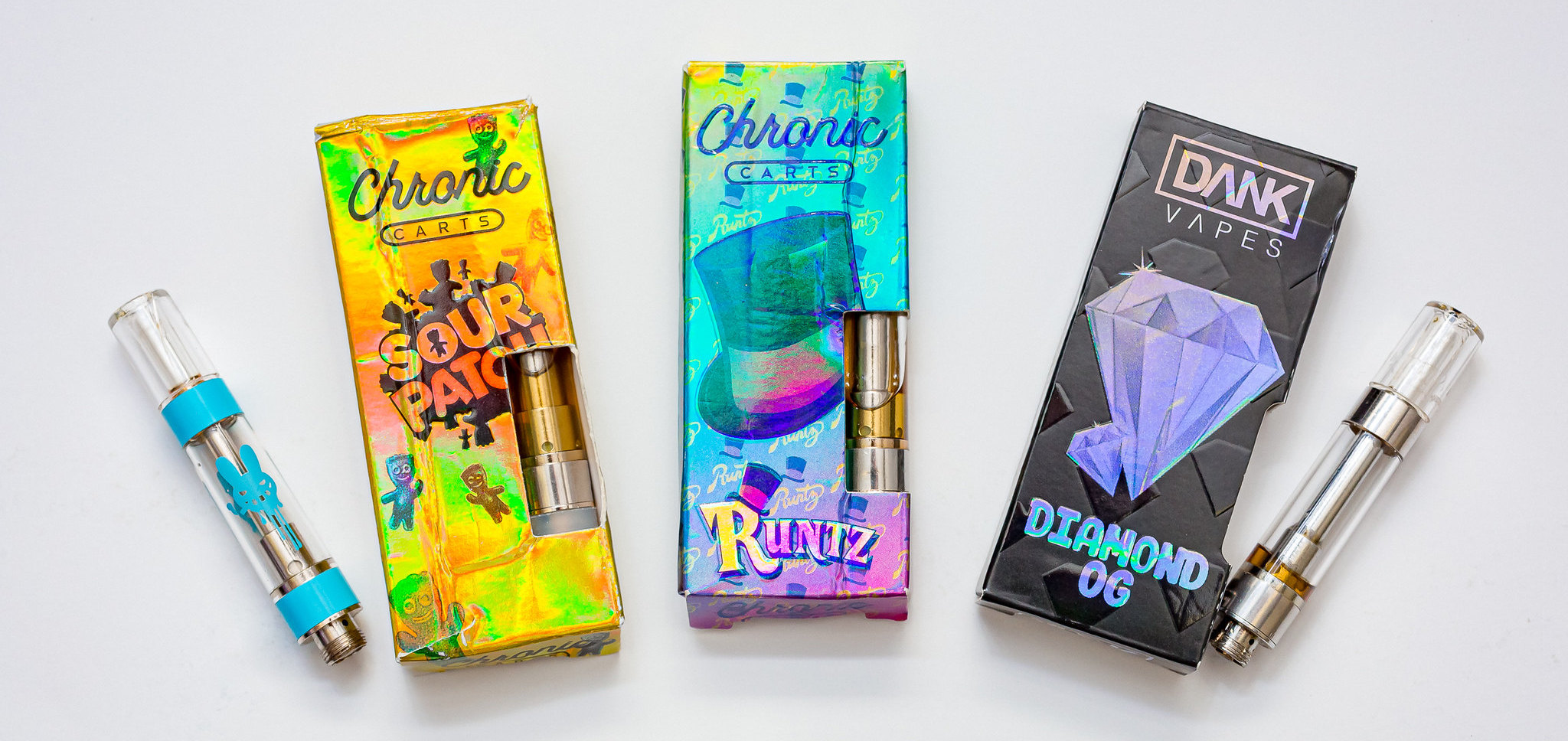 As of early December, the Centers for Disease Control and Prevention (CDC) has reported 48 deaths and nearly 2,300 hospitalizations associated with e-cigarettes and vaping. While the CDC has identified many brands responsible for the outbreak, there is still considerable uncertainty about what substance in vaping products is causing these illnesses. New research has left some wondering if synthetic cannabinoids — a designer drug LegitScript has monitored extensively — could be the culprit.
Study: 30% Tainted Cartridges
In September, the Associated Press released findings of an investigation into the safety of vaping cartridges ostensibly containing cannabidiol (CBD). The news agency tested 30 CBD vape cartridges from 13 brands that reporters suspected may be tainted with undeclared substances. Of these 30 samples, 10 contained synthetic marijuana, while 22 contained little or no CBD. 
Furthermore, AP reporters obtained information on tainted CBD products — both vape cartridges and edibles — provided by state and federal law enforcement agencies. Of more than 350 products tested in this data set, 128 contained synthetic cannabinoids. The majority of these positive samples (92 out of 128) were vaping cartridges. AP notes that their findings may not be representative of the entire landscape.
What are synthetic cannabinoids?
Synthetic cannabinoids, also known as synthetic marijuana and herbal incense, are research compounds designed to interact with the endocannabinoid system. However, they are significantly more potent than THC, the psychoactive ingredient in marijuana. When used recreationally, they have traditionally been smoked: drug manufacturers spray the substance onto dried plant matter (usually damiana leaf or mugwort) and users roll the leaves in paper like a cigarette or marijuana joint. This "herbal incense," going by brand names including Spice, K2, and Wanted, is usually packaged in colorful foil packets, adorned with bright colors and cartoons. With the proliferation of e-cigarette use in recent years, however, it makes sense that the preferred intake method of synthetic cannabinoids may transition from a smoked product to a vaped product.
Project CBD, a California-based nonprofit dedicated to promoting and publicizing research into the medical uses of CBD and other components of the cannabis plant, published a report in November pointing the finger at synthetic cannabinoids as the likely cause of vaping-related lung injuries this year. The report argues that the symptoms of the vaping illnesses closely match symptoms of synthetic cannabinoid-induced toxicity. Regulators have overlooked the threat of synthetic cannabinoids, the report asserts, because it is "nearly impossible to detect hundreds of potential synthetic cannabinoids in a single test, and dozens of new synthetic cannabinoids are designed every year."
The Future of Vaping
Although the uncertainty around vaping-related illnesses continues, payment service providers and the public can be certain about one thing: vape cartridges from unverified sources present considerable risk. The CDC recommends that members of the public avoid all e-cigarette products from online vendors and street dealers. Payment service providers may want to ensure their merchants are not selling vaping cartridges or other e-cigarette parts, which come in many shapes and sizes and can be difficult to spot. LegitScript's merchant monitoring analysts can help you spot and remove these problematic merchants before they incur expensive card brand fines. Contact us to learn more.
Want to learn more about vaping, e-cigarettes, and CBD? Download our Vaping and E-cigarettes FAQ.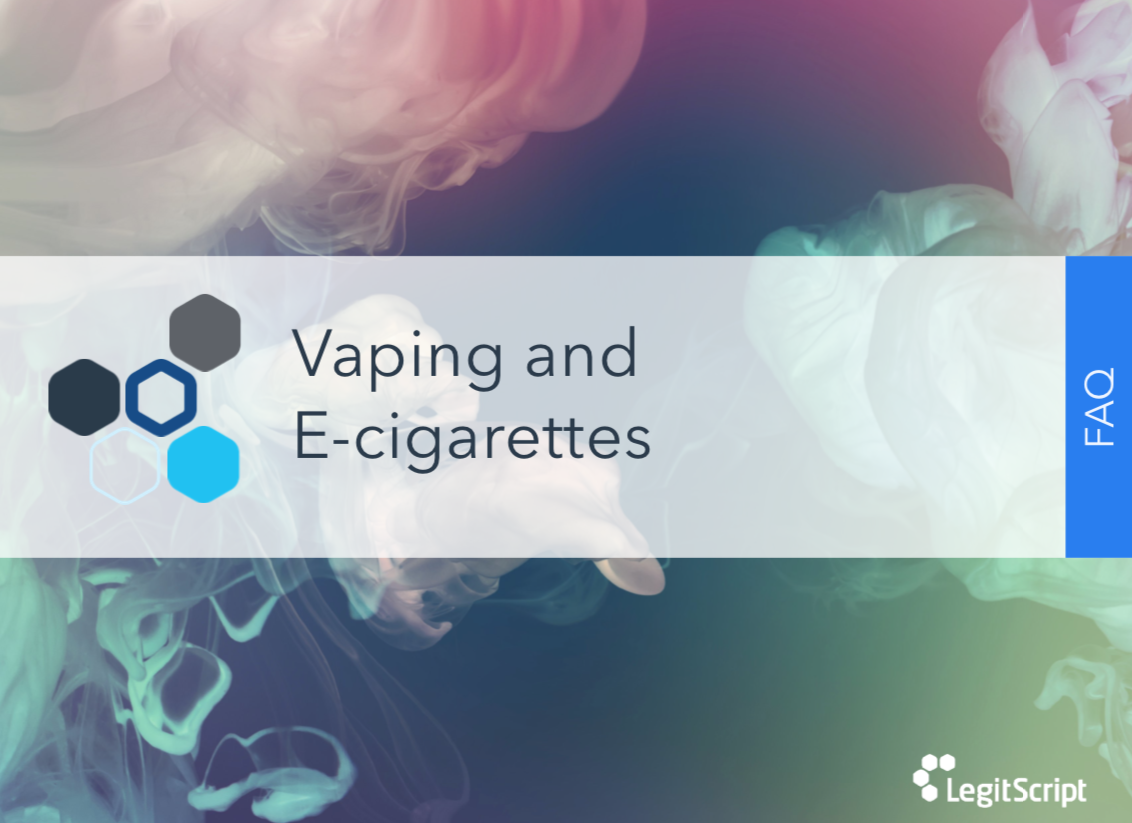 Top photo courtesy New York State Department of Health