Classified-style websites play an important role for helping two parties find each other and conduct business online. As this important niche in e-commerce continues to grow, so does illicit activity related to online sales on classified platforms. From online fraud and scams to problematic products and services, your company needs to be able to assess threats and quickly identify violative content so you can take action before it damages your reputation, draws regulatory scrutiny, or threatens public safety.
LegitScript, a partner of Amazon and Shopify, provides in-depth content for classified and e-commerce platforms, developed by our in-house experts. These resources are intended to provide you with a foundational background regarding key high-risk topics.
Interested in learning more? Sign up for the LegitNews Newsletter to receive all the latest content related to risk and compliance in the world of internet platforms and payment ecosystems.
Cybercrime Related to COVID-19
Crises breed opportunists, and in the midst of the COVID-19 outbreak, cybercrime related to the disease is extremely dynamic and growing. LegitScript has been aggressively monitoring classified platforms for everything from bogus cures and counterfeit test kits to donation scams and overpriced coronavirus-related products.
In our monitoring experience, classified websites are especially vulnerable right now to opportunists preying on consumers with fake cures, unapproved treatments, and other unconventional products and services to prevent or treat the novel coronavirus. Frequently we see business owners making unsupported claims on their listings, which can be detrimental to public health if consumers falsely believe they are able to prevent or cure the disease. Unsupported claims have been the subject of numerous warning letters by the FDA and FTC since the outbreak took hold in the US. This also poses grave reputational risk to classified platforms as the media focuses on these online snake oil salesmen.
Want to learn more? Click the button to download our full report on the COVID-19 crisis.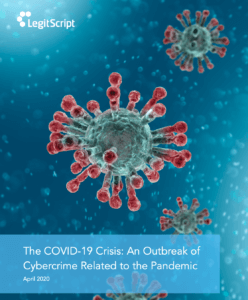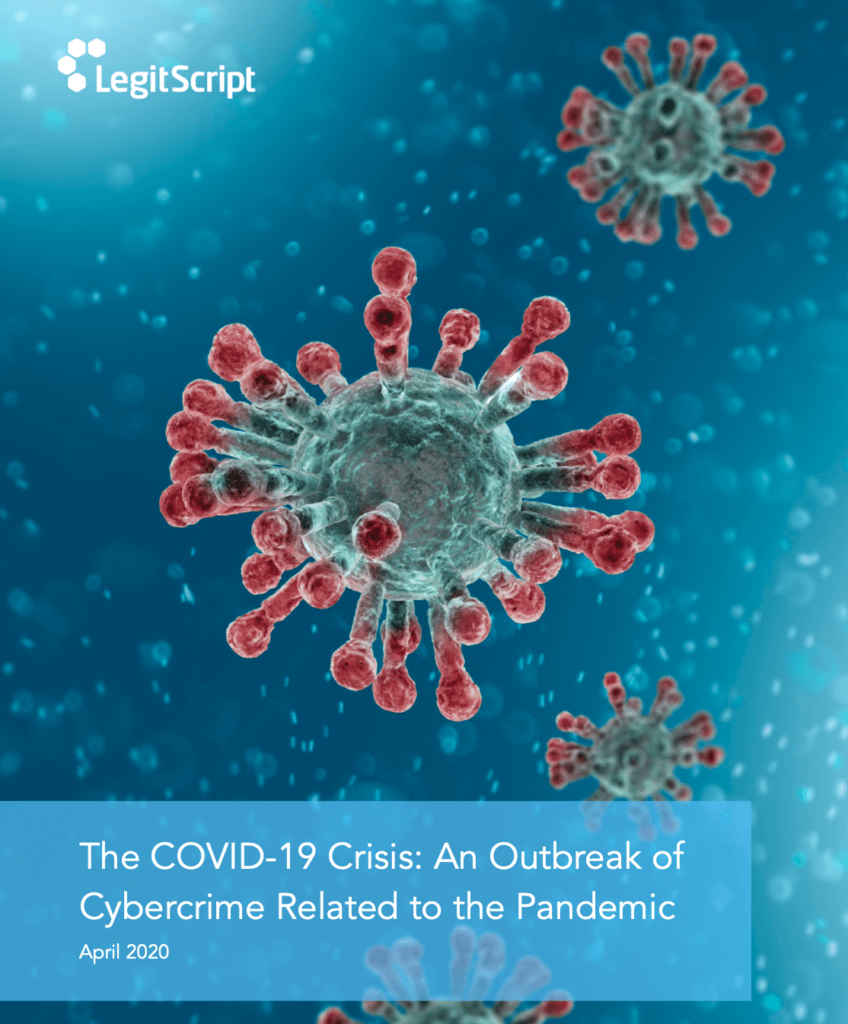 IP Infringement and Organized Crime
The total estimated value of counterfeit and pirated goods, including digital piracy, is projected to reach as much as $2.81 trillion by 2022. Because products being sold online often aren't obviously violative, classified websites provide cybercriminals key opportunities to drive sales. In fact, these criminals often steal images and language from a brand owner's website to make their listings look official. Consumers may only realize they've been tricked when they receive a substandard product in the mail.
Intellectual property infringement can put consumer safety at risk and facilitate more serious forms of wrongdoing, which is why it is a threat and liability to classified platforms. Although some may consider counterfeits and fakes to be a harmless crime, LegitScript has linked IP infringement to organized criminal networks engaged in other serious crimes such as money laundering, human trafficking, and labor exploitation.
Want to learn about the types of red flags you should watch out for? Click the button to download our guide on IP infringement and organized crime.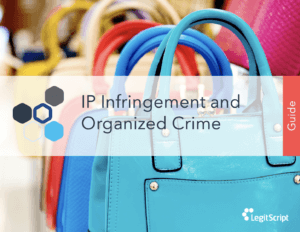 Romance Scams
Of all consumer fraud online, romance scams are the largest by amount of money stolen. More than 25,000 individuals reported falling victim to a romance scam in 2019 alone, with total reported losses being in the vicinity of $201 million. Moreover, the monetary losses reported for 2019 are up by almost 40% from 2018, and are a staggering six times higher than the losses reported in 2015.
While romance scams most frequently occur on dating websites and apps, con artists frequently seek out victims on classified platforms. Classifieds that offer a dating section are at an elevated risk for romance scams, but even platforms that don't a dating category can be at risk. Some romance scammers scan unrelated classified postings for prospective targets and attempt to endear themselves to these unsuspecting parties. Fortunately, there are some obvious red flags for the public to look out for, including individuals who work and live far away, and people who repeatedly cancel in-person dates at the last minute.
Stopping these scammers is tricky for classified platforms. Want to learn more? Click the button to read our blog post on romance scams.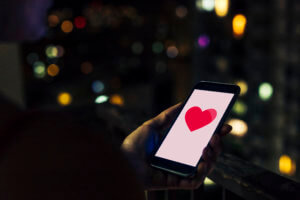 Hidden Illicit Massage
In 2018, the federal government seized backpage.com, a website critics say was notorious for enabling prostitution and human trafficking through the classified adult ad space. Because of this closure, individuals who advertised their services on the website have been forced to find other platforms to market their businesses online. One resulting trend on many classified websites has been an influx of illicit massage merchants, who pose as massage professionals but are actually using their businesses as a front to provide sexual services.
LegitScript's expert analysts look for a number of key indicators that present a heightened risk for illicit massage merchants. Common risk indicators include but are not limited to: massage merchants who stay open late or even boast 24-hour service; physical descriptions of staff, such as merchants who refer to the masseuses as young, attractive, or of a particular ethnicity; and representation on third-party websites that primarily exist as online communities for sexual-massage seekers.
Want to learn what else to look out for when the red flags aren't so obvious? Click the button to read LegitScript's introductory guide on hidden illicit massage.