The great strength of
social media platforms

— user-generated content — is also its greatest risk. Your social media company needs to be able to assess threats and quickly identify violative content so you can take action before it damages your reputation, draws regulatory scrutiny, or threatens public safety.
LegitScript provides in-depth content for social media companies, developed by our in-house experts. These resources are intended to provide you with a foundational background regarding key high-risk topics.
Interested in learning more? Sign up for the LegitNews Newsletter to receive all the latest content related to risk and compliance in the world of internet platforms and payment ecosystems.
Cybercrime Related to COVID-19
Crises breed opportunists, and in the midst of the COVID-19 outbreak, cybercrime related to the disease is extremely dynamic and growing. LegitScript has been aggressively monitoring social media platforms for everything from bogus cures and counterfeit test kits to donation scams and overpriced coronavirus-related products.
In our monitoring experience, social media platforms are especially vulnerable right now to opportunists preying on consumers with fake cures, unapproved treatments, and other unconventional products and services to prevent or treat the novel coronavirus. Frequently we see business owners making unsupported claims on their social media company profiles. Although these companies typically drive traffic to their own websites to complete a purchase,
these products are potentially detrimental to public health and pose grave reputational risk to social media platforms. Furthermore, unsupported claims have been the subject of numerous warning letters by the FDA and FTC.
Want to learn more? Click the button to download our full report on the COVID-19 crisis.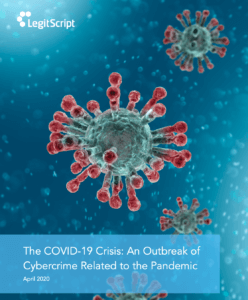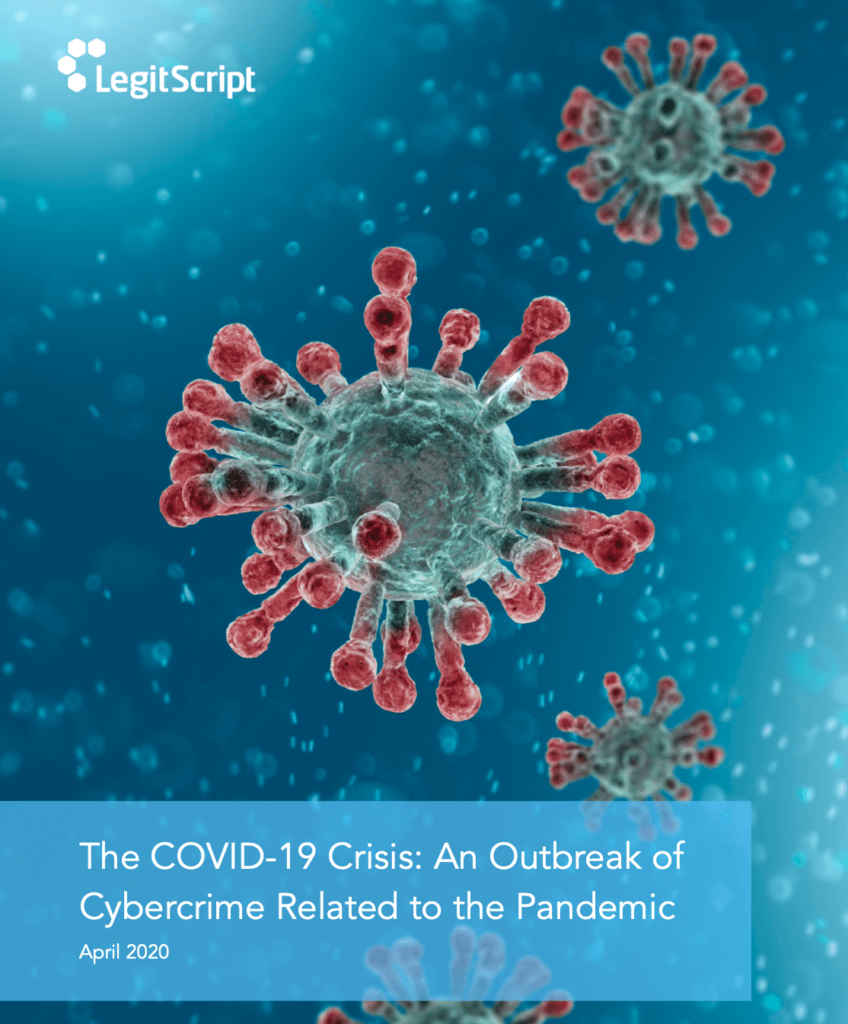 Identifying Hate/Harm Content
Among the most difficult topics for social media platforms to navigate is that of speech. User-generated content is particularly difficult to balance when controversial speech inches toward the realm of content that advocates for harm, hostility, or violence against targeted populations. Although the First Amendment of the US Constitution offers broad protections for speech, social media platforms typically reject "hate/harm" content in their terms and conditions.
However, hate/harm groups often do more than just voice their opinions on social media. They may use these platforms to generate revenue and organize actual violence. Although the most blatant groups are easy to spot, many organizations are becoming increasingly sophisticated at obfuscating their message. These groups may appear deceptively ordinary on social media, but they use these platforms to drive traffic to their websites, where their messages of hate may become more obvious. They may also sell products or accept donations to fund their violent or hateful efforts.
Want to see examples of subtle hate groups operating on social media? Download our Hate/Harm FAQ by clicking the button.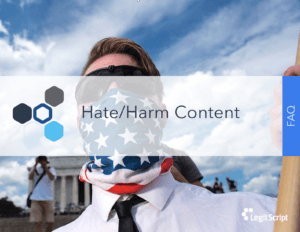 IP Infringement and Organized Crime
The total estimated value of counterfeit and pirated goods, including digital piracy, is projected to reach as much as $2.81 trillion by 2022. Because problematic ads and user-generated content on social media often aren't obviously violative, social media platforms provide cybercriminals key marketing opportunities to drive customers to IP-infringing websites. Counterfeit products can be difficult to spot, which can allow violative content to exist on social media platforms for long periods before it is flagged by customers or brand owners.
Intellectual property infringement can put consumer safety at risk and facilitate more serious forms of wrongdoing, which is why it is a threat and liability to social media platforms. Although some may consider counterfeits and fakes to be a harmless crime, LegitScript has linked IP infringement to organized criminal networks engaged in other serious crimes such as money laundering, human trafficking, and labor exploitation.
Want to learn about the types of red flags you should watch out for? Click the button to download our guide on IP infringement and organized crime.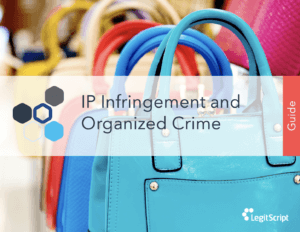 Romance Scams
Of all consumer fraud online, romance scams are the largest by amount of money stolen. More than 25,000 individuals reported falling victim to a romance scam in 2019 alone, with total reported losses being in the vicinity of $201 million. Moreover, the monetary losses reported for 2019 are up by almost 40% from 2018, and are a staggering six times higher than the losses reported in 2015.
While many think romance scams occur only on dating websites and apps, con artists frequently seek out victims on social media. Some criminals initiate contact with prospective victims, while others attempt to flood social media with attractive profiles and compelling photos in the hopes that a potential victim will initiate contact. Fortunately, there are some obvious red flags for the public to look out for, including individuals who work and live far away, and people who repeatedly cancel in-person dates at the last minute.
Stopping these scammers can be tricky for social media platforms. Want to learn more? Click the button to read our blog post on romance scams.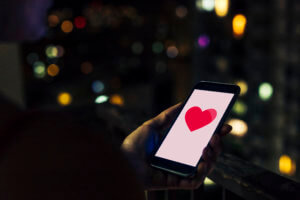 Dietary Supplements Essentials
Since Congress passed the Dietary Supplement Health and Education Act (DSHEA) in 1994, the relatively small market has mushroomed into a $40 billion industry comprising 80,000 products or more. And it's going to keep growing. As this industry becomes increasingly complex, it's especially important that social media platforms that host supplement merchants and content are well educated on the types of products they are permitted to sell and the types of marketing they are allowed to use.
The marketing of dietary supplements is an important, but often complex, topic involving strict guidelines — particularly when it comes to what claims supplement merchants can and cannot make. For example, under what circumstances can someone say that their supplements can cure, mitigate, prevent, or treat a disease? Can someone market a supplement as "legal steroids" or "herbal viagra"? The FTC and FDA regularly crack down on supplement sellers making impermissible health claims, including content they post on social media. This kind of regulatory scrutiny can harm a platform's reputation and threaten consumer safety.
Want to improve your understanding of supplements and the types of claims that can violate federal policies? Click the button to read our full Dietary Supplement FAQ.