News & Updates
The Latest on Internet Pharmacies, Supplements, Designer Drugs,
and Other High-Risk Merchants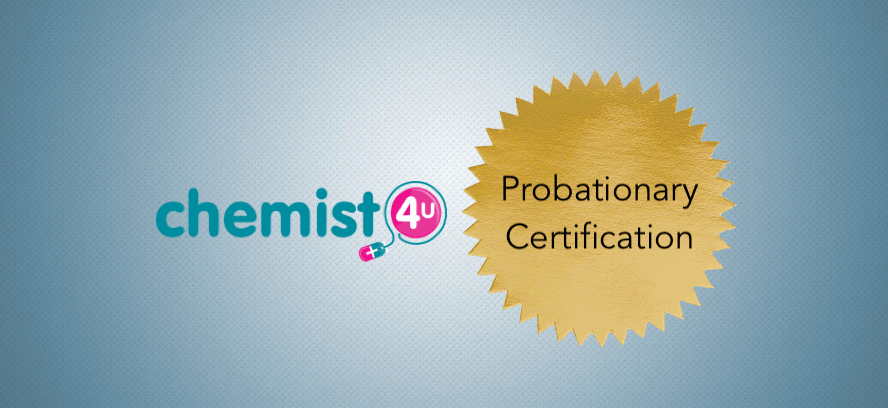 Editor's note: As of January 2020, Chemist-4-U has received full certification status.
Is redemption possible for rogue internet healthcare merchants? We'd like to think so. That's why LegitScript introduced the probationary certification status late last year, and how the operators of the once-rogue UK website chemist-4-u.com came to be one of our first pharmacies approved under this classification.
A Problematic Premium Subdomain. In August 2016, we released a blog post and an exposé about a registered pharmacy in the United Kingdom, Innox Trading dba Chemist-4-U. During this period, we found that the company's main website, chemist-4-u.com, was operating a "members-only" subdomain that was selling prescription-only drugs (including controlled substances) to multiple jurisdictions outside the UK without requiring a valid prescription, and without holding appropriate licensure. The members-only subdomain required patients to go through an online consultation, which under certain conditions is a legitimate practice in the UK. However, the subdomain was highly tailored to the US — it listed prices in American dollars and did not include the UK as a shipping destination. In the US, most states do not consider a questionnaire to be sufficient to issue a prescription, and US regulatory entities generally prohibit the online prescribing of controlled substances. Furthermore, the generic questionnaire presented to customers was problematic because it was not tailored to the specific symptoms and conditions for which drugs were being purchased. For example, when we attempted to purchase Cialis, we were not asked about the quality of erections or other questions that are usually required to make an erectile dysfunction diagnosis. LegitScript reported chemist-4-u.com and its related websites to major internet platforms.
The Road to Remediation. A year later, Chemist-4-U reached out to LegitScript, expressing a desire to remedy its behavior. LegitScript set forth strict parameters required for the company to come into compliance, including eliminating the members-only subdomain, restricting shipping only to jurisdictions in which the company was licensed or otherwise permitted to do, and addressing concerns around questionable products. LegitScript performed a thorough investigation and confirmed that Chemist-4-U is now 1) actively licensed by applicable regulatory authorities in the United Kingdom, 2) properly responsive to the concerns outlined by LegitScript, and 3) in compliance with our rigorous certification standards.
Earning LegitScript Certification. Following Chemist-4-U's remediation steps, we have granted chemist-4-u.com "probationary certified" status. This allows Chemist-4-U to obtain all the rights of full certification, and may be regarded as certified merchants for compliance purposes. Being LegitScript-certified means that Chemist-4-U has regained the trust of payment processors, advertisers, and customers. Of course, it is critical to emphasize that earning probationary certified status does not mean that the monitoring is over, or that Chemist-4-U can resume its problematic behaviors. Merchants under probationary status are subject to heightened scrutiny and ongoing monitoring by LegitScript for one to three years, after which time they may transition into a traditionally certified healthcare merchant.
Probationary status is an important offering because we want to incentivize and reward discontinuation of problematic activity, while still recognizing the gravity of serious prior transgressions. Healthcare merchants who truly intend to come into compliance now have an opportunity to remediate their actions.
To find out more about how certification will benefit your website, check out our Certification page.