Healthcare Merchant Certification from LegitScript is an important service for merchants and acquirers.
LegitScript approval is known throughout the online advertising, social media, regulatory, and payment sectors; it is recognized by Visa, Google, Bing, Facebook, TikTok, and other major payment service providers. Certification helps merchants in highly regulated healthcare markets open doors in these sectors and keep those doors open.
Who Healthcare Merchant Certification applies to:
Pharmacies: including internet pharmacies, mail order pharmacies, brick-and-mortar pharmacies, local pharmacies with remote dispensing, internet veterinary pharmacies, and sterile compounding pharmacies.
Telemedicine Providers that facilitate prescribing. Learn more about how certification can specifically benefit telemedicine and telehealth providers.
Supply Chain Businesses: including pharmaceutical manufacturers, wholesalers, and distributors.
Other Healthcare Merchants: including prescription eyeglass and contact lens merchants, price comparison websites/apps, and discount pharmacy websites/apps.
Pharmacy Brokers, Aggregators, and Facilitators: including any platform that processes or facilitates card-not-present transactions for pharmacies. Learn more about Healthcare Broker Platform Certification.
LegitScript Certification helps ensure that you can fully participate in online advertising, e-commerce, and payment processing programs. Some credit card networks, such as Visa, make certification mandatory for pharmacy merchants, with LegitScript being an industry recognized certifier. Without certification from a recognized entity like LegitScript, many banks, advertising programs, social media platforms, and e-commerce websites will terminate your account.
Adhere to Credit Card Requirements
Visa and Mastercard recognize LegitScript's certification program as meeting their policy requirements for pharmacy merchant certification and monitoring.
Improve your Regulatory Compliance
Operate under applicable laws and regulations. LegitScript's expertise helps applicants identify and correct inadvertent errors in compliance with pharmacy regulators.
Participate in Online Advertising
Promote your business online. LegitScript Certification is recognized by major internet advertising platforms, including Google, Microsoft-Bing, Facebook, TikTok, and GoodRx.
Be Trusted by Patients
Let patients know that you operate safely and legally. LegitScript's healthcare product and website verification tool is used by patients around the world to determine who they can trust.
LegitScript's robust certification program helps acquirers avoid fines and/or termination. LegitScript is an authority recognized by Visa and Mastercard, which makes certification mandatory for pharmacy merchants and telemedicine providers. What's more, LegitScript continually monitors certified in-scope merchants and helps them to ensure ongoing compliance with emerging regulatory developments.
Protect Your Portfolio
Keep your portfolio clean by identifying and removing rogue merchants from using your services.
Onboard With Confidence
Certification policies from Visa and Mastercard mean you can quickly underwrite and safely onboard high-risk CNP pharmacy merchants who are certified. This can help open up additional business opportunities with trusted pharmacy merchants who were previously considered too high-risk to onboard.
Get International Coverage
The internet is global. So is your company. LegitScript's healthcare merchant and product standards are international. You can depend on experts who understand policies and regulations spanning high-risk sectors across the globe.
Reduce Risk
Reduce the risk of expensive fines by ensuring pharmacies, telemedicine providers, and other healthcare merchants are properly licensed and operating under applicable laws and regulations.
Work with a Trusted Partner
LegitScript's certification and monitoring program is recognized by Visa and Mastercard to ensure you and your merchants stay in compliance with GBPP and BRAM requirements. We are trusted by government agencies and leading enterprise companies, including Google, Microsoft-Bing, Facebook, TikTok, and others around the world.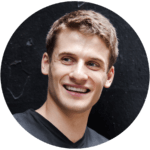 Roman Health Testimonial
"There is no doubt in my mind that LegitScript is a symbol of trust and a sign of credibility for every single potential member who visits our site." Learn from Roman Health's co-founder, Zachariah Reitano, why his telemedicine business got LegitScript-certified and why he recommends it.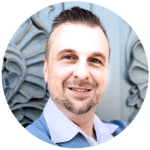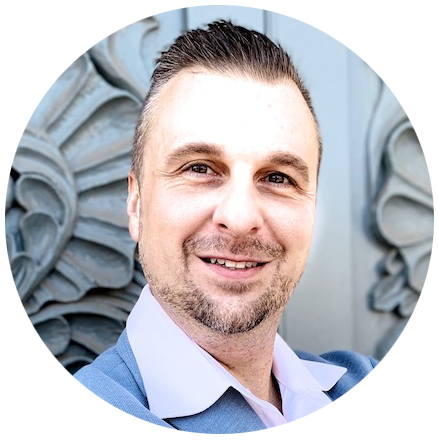 Secure Medical Testimonial
"If we would've applied for the LegitScript Certification sooner, it would've opened more doors." Learn how LegitScript Certification helped Kyle Rao, President of Secure Medical, bring his company into compliance.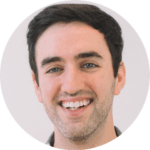 Thirty Madison Testimonial
"If your goal is to deliver incredible care experiences and you want potential customers to know that you take their needs seriously, LegitScript certification is simply the best way to do that." Learn from Thirty Madison's co-founder, Steven Gutentag, why he has gotten all of his businesses LegitScript-certified.
LegitScript's Healthcare Merchant Certification ensures that companies selling medicines, pharmaceuticals, telemedicine services, and other healthcare products are in compliance with all applicable laws and regulations. Many of the world's leading companies require or recognize LegitScript Certification.
If you are an advertiser or a merchant, what do you need to know?
You can apply for LegitScript Certification here.
Applications are processed in the order they are received. An expedited processing service is an option for applicants wanting to expedite the start of their application review.
Once you are certified, you'll be searchable on our website as legitimate.
You can also display the LegitScript Seal of Approval!
You can't just get certified and then drop out of the program: ongoing monitoring is required.
You have to comply with the laws 1) where you ship or operate from, and 2) anywhere you offer to ship to. (Hint: if you don't comply with the laws everywhere you offer to ship to, remove those countries from the drop-down menu you provide to customers.)
If you operate a website, you can't use an anonymous domain name registration.
Additional Services
LegitScript offers an expedited processing service for applicants wanting to expedite the start of their application review. For further information and pricing, create an account or sign in.
LegitScript also offers a service to help monitor the usage of your brand online. Based on predefined* branded search terms of your choosing, you'll get regularly scheduled reports based on results from the internet's top search engines, including Google, Bing, Yahoo, Baidu, and others. Our research analysts then review your report and include a summary so that you can easily understand your results and take appropriate action. For further information and pricing, contact us.
For more information, please refer to our Healthcare Merchant Certification Standards, Healthcare Merchant Certification Terms and
Conditions, and Healthcare Merchant and Website Classification Guide.
LegitScript Certification pricing has three tiers, which are differentiated by the level of complexity in reviewing and monitoring the pharmacy. Pricing depends in part on how many jurisdictions into which you ship, dispensing locations you have, and licenses you have.
| One-Time Application Fee Per Website** | Annual Fee Per Website*** |
| --- | --- |
| $495 USD | $995 USD |
This category is for informational websites and for pharmacies that have a very limited internet presence, only accepting refills (but not new prescriptions) online. Business models applicable to this category include:
Pharmacies that do not operate a website or pharmacies that have a website without a mechanism for requesting a prescription (telemedicine services) or pharmaceuticals AND have only one dispensing location, license, or shipping jurisdiction.
Pharmacies that have a website that facilitates refills or transfers (but not new prescriptions), AND have only one dispensing location, license, or shipping jurisdiction.
| One-Time Application Fee Per Website** | Annual Fee Per Website*** |
| --- | --- |
| $745 USD | $1,495 USD |
This category is the default category for most business models, and includes: websites that accept refills, transfers, or new prescriptions; hospitals; pharmaceutical manufacturers, wholesalers, and distributors; or pharmacies that fill via mail-order or some other form of remote ordering service. This is also for any pharmacy that would otherwise be in Category A, but has more than one dispensing locations, licenses, or shipping jurisdictions.
Traditional internet pharmacies (prescription or OTC)
Mail-order pharmaceuticals or medicines
Prescription drug price comparison services
Doctor clinics
Pharmaceutical wholesalers and distributors
Pharmaceutical manufacturers (including virtual manufacturers)
Any pharmacy or clinic has more than one dispensing locations, licenses or shipping jurisdictions
Discount card/Cost-savings websites
Hospitals
| One-Time Application Fee Per Website** | Annual Fee Per Website*** |
| --- | --- |
| $975 USD | $1,995 USD |
This category is reserved for complex business models that take more time or expertise to review, such as telemedicine services, sterile compounding, nuclear pharmacy, or online veterinary pharmacies.
Telemedicine services
Prescription eyeglass and contact lens merchants
Complex pharmacy practice
Veterinary pharmacies
* Includes three to five branded terms.
** The application fee is nonrefundable.
*** Annual monitoring fees will be applicable upon certification.