News & Updates
The Latest on Internet Pharmacies, Supplements, Designer Drugs,
and Other High-Risk Merchants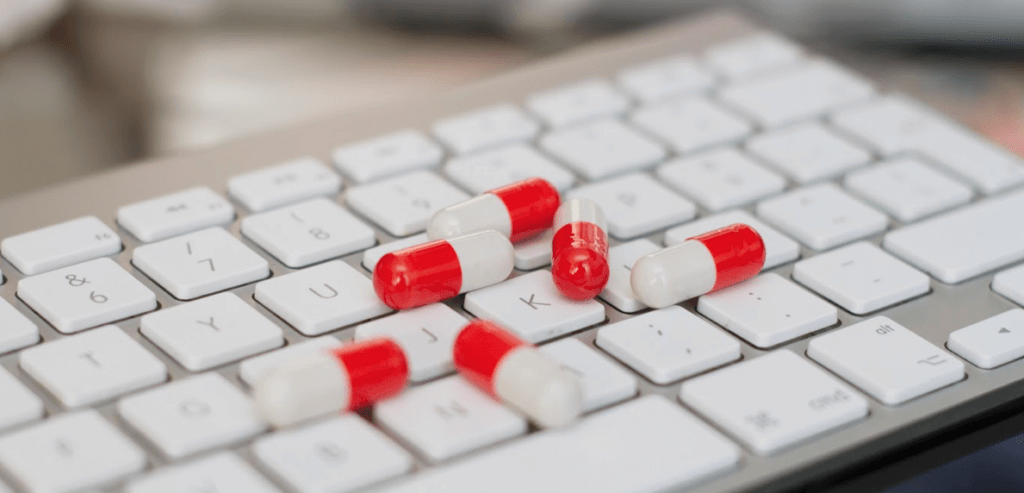 As part of our mission to help create an internet everyone can trust, LegitScript regularly reports "rogue" internet pharmacies to the registrars that sponsor these domain names. In 2019, LegitScript issued 63 notifications comprising 7,083 domain names. This complimentary notification service helps registrars take action against illicit operators and helps prevent the public from buying potentially unsafe drugs.
Let's take a closer look at LegitScript's Domain Name Enforcement program:
What types of domain names does LegitScript report?
We report domain names engaged in the illicit sale of pharmaceuticals. We consider a website a rogue internet pharmacy if it sells prescription drugs without requiring a valid prescription, ships to or operates in jurisdictions where it is not licensed to sell drugs, and/or ships to jurisdictions where those drugs are unapproved or otherwise banned. Because of the inherent risk to consumer safety, rogue pharmacy websites are among the highest priorities for LegitScript. 
What happens after domain names get reported?
Most registrars are responsive to LegitScript's notifications and quickly take action against rogue internet pharmacies, usually by suspending and locking the domain names shown to be engaged in the illegal or fraudulent sale of prescription drugs. (Locking a domain name prevents it from being transferred to another registrar.) By taking quick action, registrars play an important role in curbing the proliferation of illicit drugs on the internet. In LegitScript's experience, registrars that are among the most compliant to our notifications include GoDaddy and Enom, among others.
Are registrars compelled to take action against rogue internet pharmacies?
Under ICANN's 2013 Registrar Accreditation Agreement (RAA), which incorporates by reference the Uniform Dispute Resolution Policy (UDRP), registrars are required to prohibit the use of domain names for unlawful purposes. According to the RAA, "unlawful activity" includes conduct that "is prohibited by applicable law and/or exploitation of Registrar's domain name resolution or registration services in furtherance of conduct involving the use of a Registered Name sponsored by Registrar that is prohibited by applicable law."
Although ICANN guidelines are clear, some registrars are slow to respond or outright refuse to take action in response to LegitScript's notifications of abuse. Perennial noncompliant registrars in the US include Washington-based Epik, Inc. and Texas-based GKG.net. Outside of the US, Japan-based GMO Internet, Inc. and India-based Ednit Software Private Limited sponsor rogue pharmacies that mostly target Japan, and Israel-based CommuniGal Communication Ltd. is a noncompliant registrar that in the past has also been cited by ICANN for breaching the RAA.
How many websites were actually shut down last year?
In 2019, we had 6,149 domain names that we counted as "enforced," meaning that the registrar suspended the domain name after LegitScript sent a notification. These enforced domain names include some whose notifications were issued in 2018. Even so, this shows a generally high rate of response among registrars. We're proud of the work we do to keep the online space safe for the public, and appreciate our registrar partners for the role they play in building a better internet.
Do you want to learn more about policies for registrars regarding internet pharmacies? Download LegitScript's Internet Pharmacy Guide for Registrars and Registries.